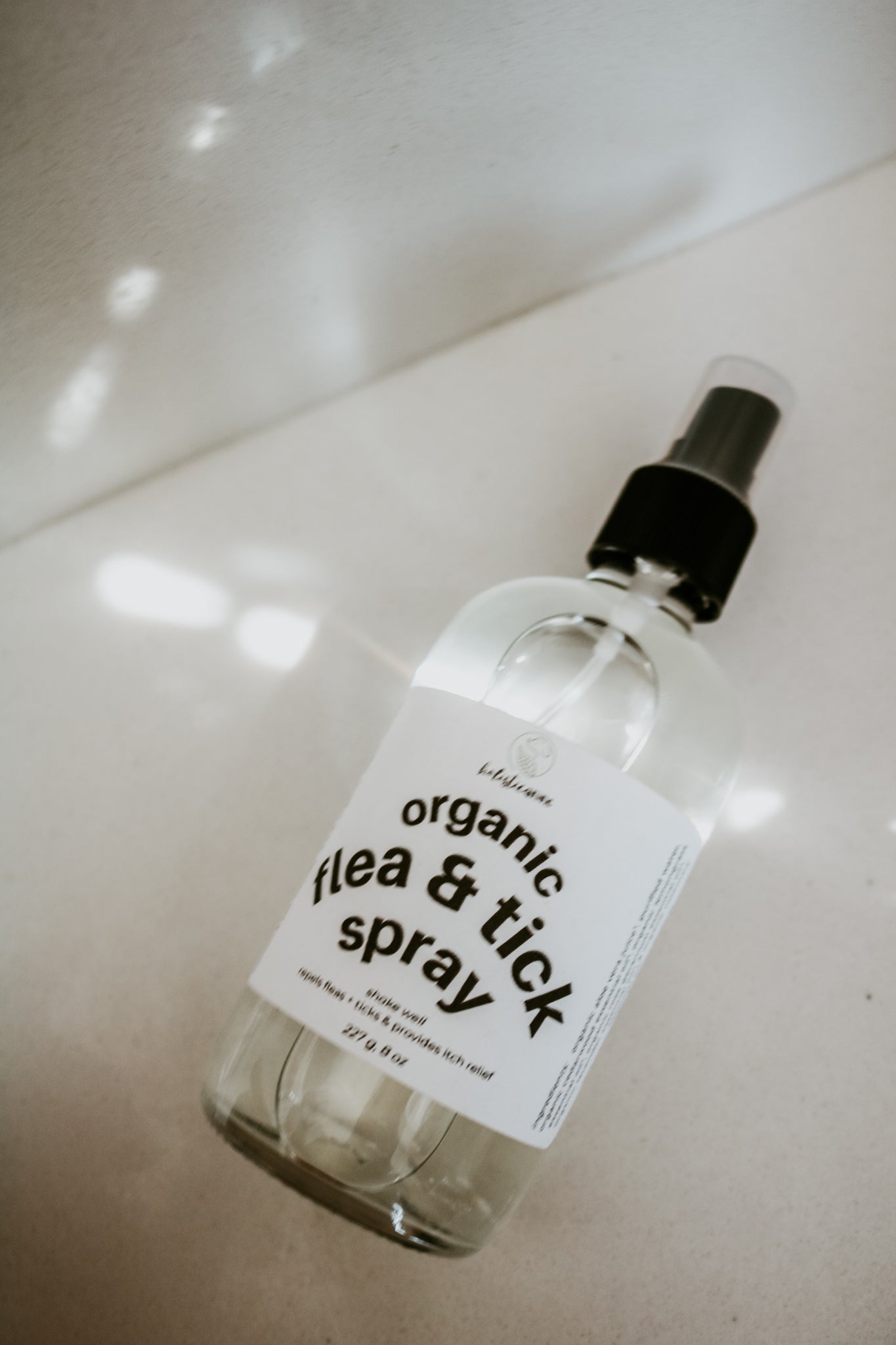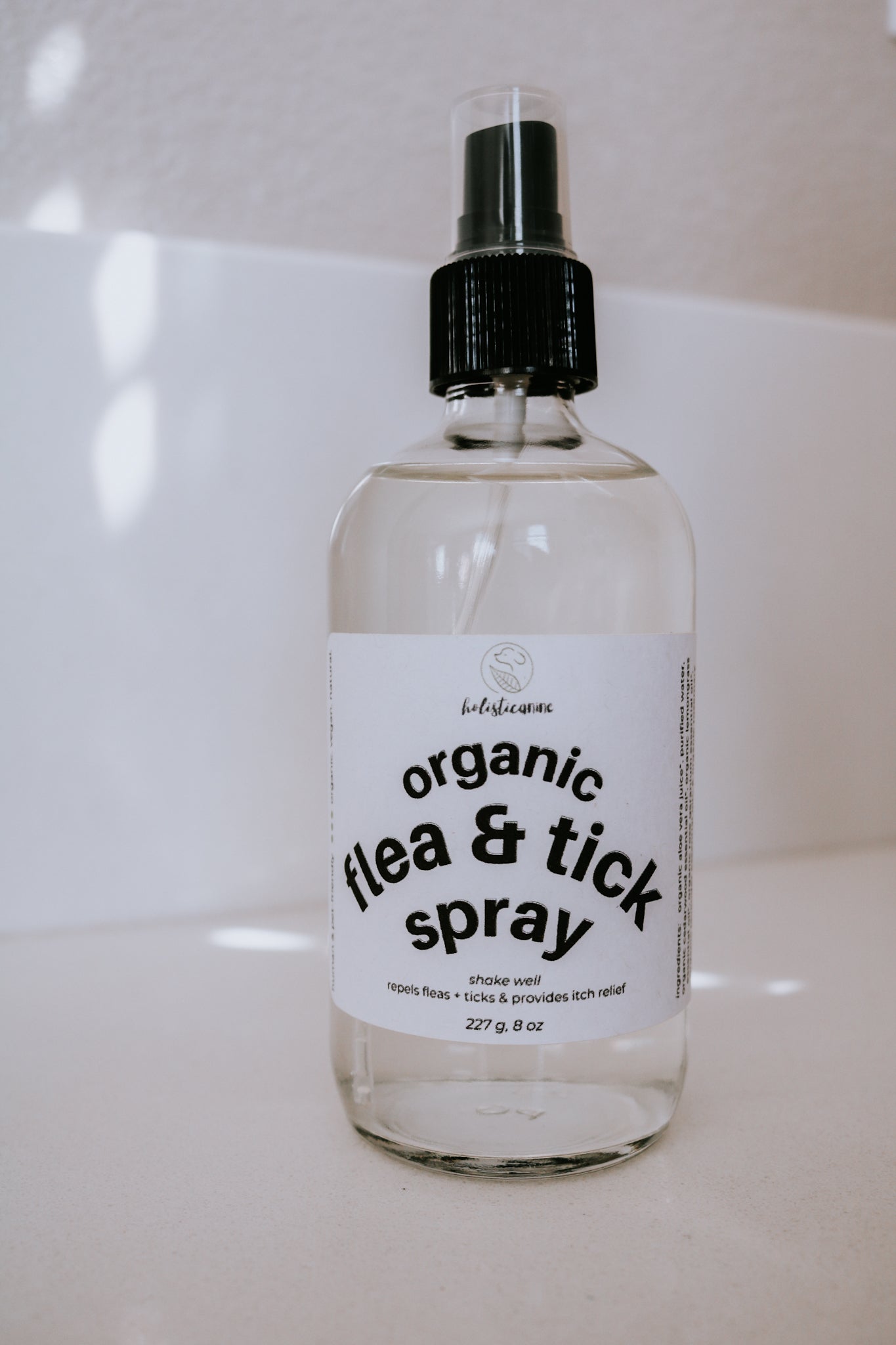 Organic Flea + Tick Spray
Description
Ingredients
Care Instructions
our very own organic flea and tick spray! made of only natural and organic ingredients and essential oils
get rid of those pesky fleas and ticks with this all natural and clean formula flea + tick spray! especially helpful for those adventurers in humid climates and during summer! keep your pup safe from pesky and uninvited bug visitors!
this chemical-free formula contains 5 essential oils that will safely deter pesty insects especially fleas and ticks, including deer ticks, biting flies, mosquitos and gnats for up to 8 hours
contains 8 oz of product. product may have a yellow tint from the natural colors of the essential oils. shake well before use. 
this product contains less than 2% essential oils so that it is diluted and safe for pets.
organic aloe vera juice, purified water, organic cedarwood essential oil, organic rose geranium essential oil, organic lemongrass essential oil, organic lavender essential oil, organic rosemary essential oil

this product contains less than 2% essential oils so that it is diluted and safe for pets.
Store in a cool, dry place away from sunlight
FAQ
When will my order be shipped?
Our current processing time for handmade items is 2-3 weeks. For ready made items, our processing time is up to 1 week. Please allow the processing time to pass before contacting us about your order. We appreciate your patience as a one-woman micro small business!
Is shipping free?
Shipping is free for US purchases $75+ and International orders $100+. Although we'd love to always provide free shipping, we're a small business that's just getting started. But we'd love to offer more free shipping as our community grows - be sure to spread the word about us! 
Shipping is always free for digital product purchases such as presets!
How do I know what size to order?
Please refer to our size guide link (just under the title of the product your viewing). If you have any questions or concerns, please reach out to us and we would love to help you find the right size!
What is your return policy?
We currently do not accept returns for handmade items, as we make these in house and custom for you. We accept returns for any other unopened products, but shipping must be covered by the buyer. Once the item is received, you will receive a full refund.
Shipping
Flat rate
We offer flat rate shipping ranging from 3.95 to 8.95. We are a micro-small business and aim to make our shipping costs as affordable to you as possible with these discounted rates.
Order tracking
Once your order is shipped, you will be able to track it directly from the email notification sent to you. We mainly use priority mail for the quickest and most efficient delivery, so you can be expecting your natural + eco-friendly goodies asap!
Get in touch
Have any questions or concerns about the whereabouts of your order? Please reach out to us and we are more than happy to help!